Stella Patchwork Dress / One of a Kind / OS+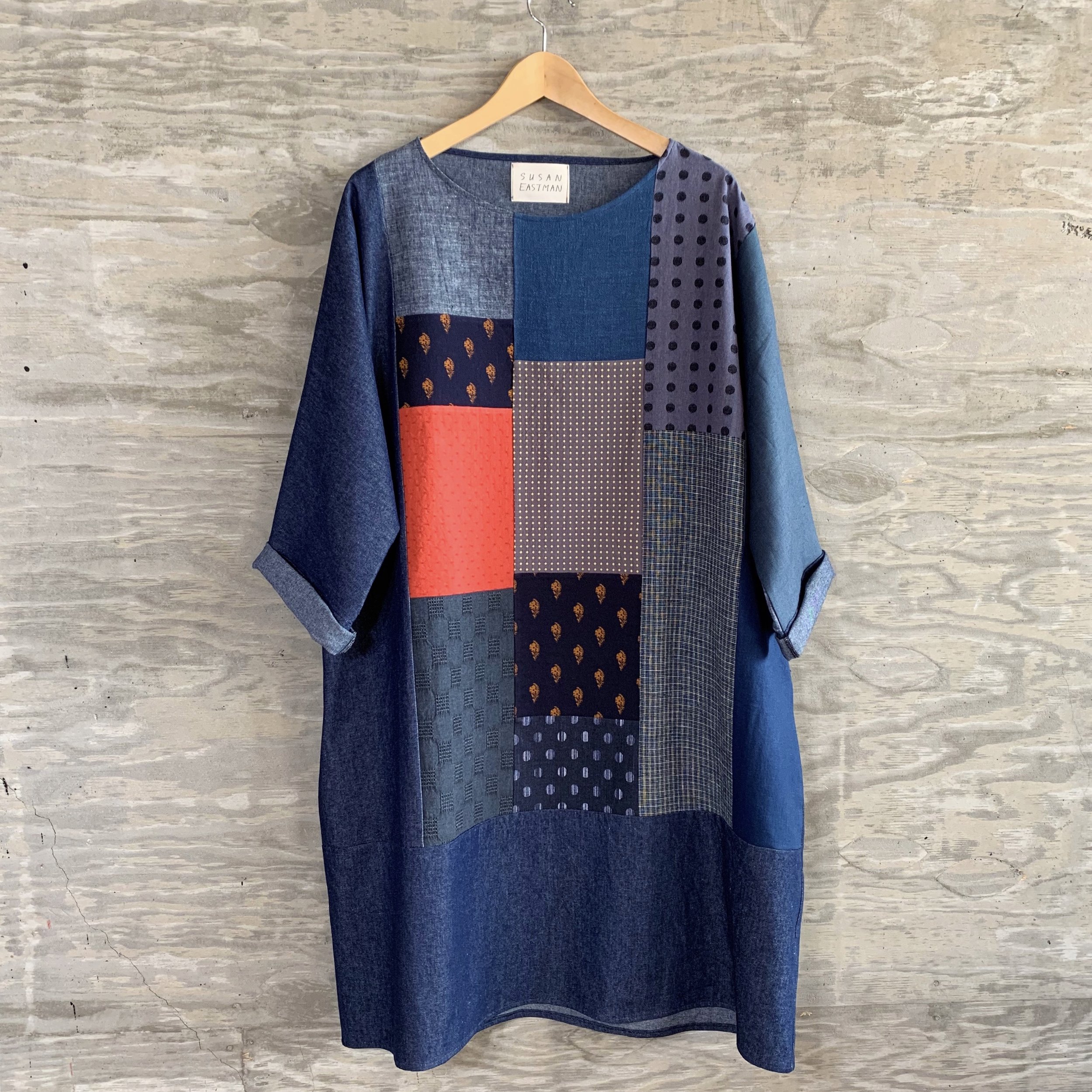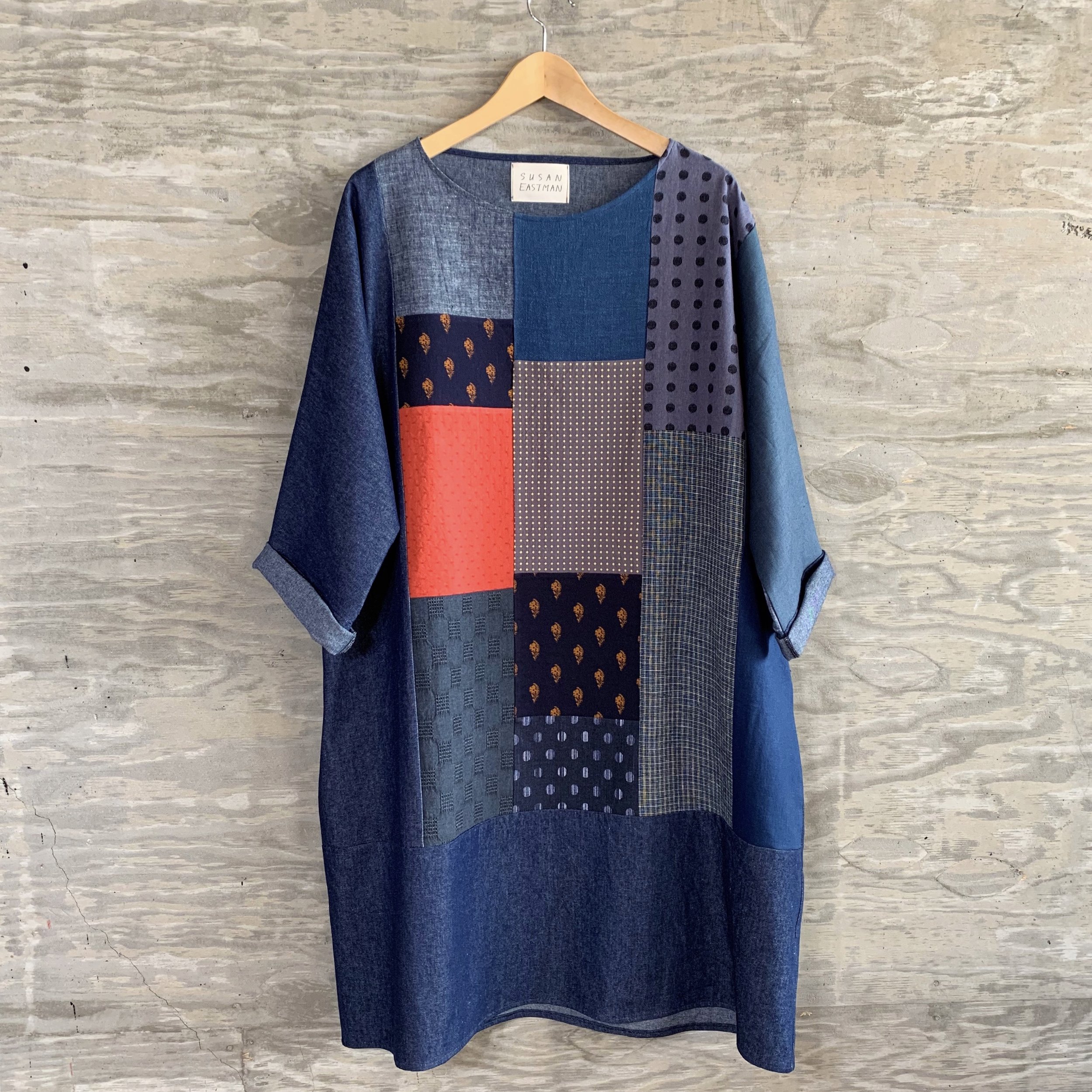 sold out
Stella Patchwork Dress / One of a Kind / OS+
Stella has the same comfortable fit as the Tomiko in body, but has a more regular arm. This unique, one of a kind, patchwork dress also has side pockets and a cuff detail, so you can roll the sleeves without a top seam showing. Made from my evolving collection of yarn-dyed cottons, Japanese textiles, hemp-organic cotton, and a lightweight, cotton denim with lovely drape. An everyday-wear sort of dress, paired with sneakers or boots and a sweater.
OS+ / One Size Plus
Bust: lying flat, from underarm curve to curve is 28"
Arm: from center chest, straight out is 26.5"
Length: 38.5"
Fabric: Yarn-dyed cotton, denim, Japanese cotton, hemp-organic cotton,
Care: This fabric has been hot-washed and air-dried. For the long, happy life of your garment, I recommend a cold, gentle wash and air-drying.
Made by me in Oakland, CA